BSA Food Security Survey
The Berkeley Staff Assembly Governing Council would appreciate your assistance in helping us better understand the impact of food insecurity among Berkeley staff. To gather information, we have developed a brief informal survey available at https://goo.gl/hl63rV. CalNet authentication will be required to access the survey. However, names and e-mail addresses will not be recorded in order to protect respondent's privacy. If you know of any staff that would like to complete the survey but cannot access the Google form, please provide them with a hard copy of the survey (bsafoodsecuritysurvey.pdf). A Spanish version of the survey is also available (bsafoodsecuritysurvey_spanish.pdf). We are working on providing versions in other languages and will post as soon as they are available. 
Leadership Roundtable Recording now available
Thank you to all who participated in the Berkeley Staff Assembly's Leadership Roundtable last week, either through attending, logging in, and/or submitting questions/topics. We apologize for the livestreaming link, which apparently worked for some but not all. The full recording is now available to view here: https://www.youtube.com/watch?v=e2ZfYifgL6Q
Your BSA Events co-chairs,
Connie Hsu and Erin Simmer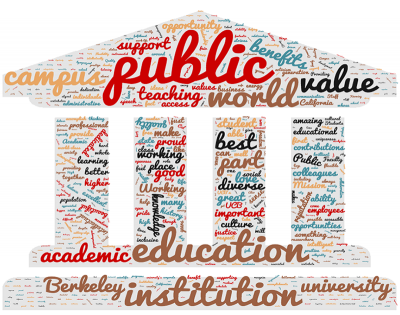 Helping engaged staff stay connected.